Newbielympics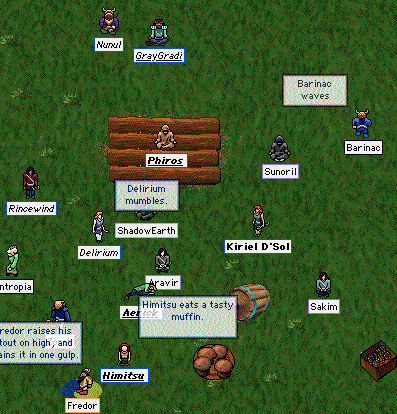 The Newbielympics Opening Ceremonies went well. We gave folks an overview of the events planned and had refreshments and music afterwards.
---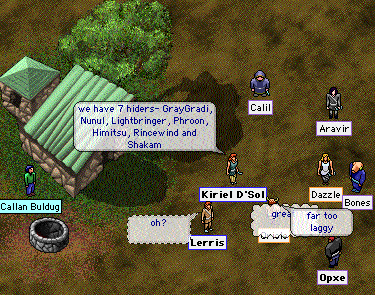 Our first event was the Hide and Seek. We had several helpful volunteers to hide out while our enterprising contestants searched the farms and closer for them.
---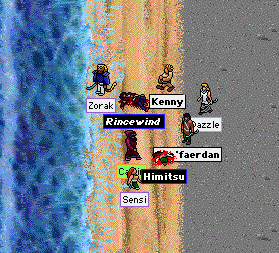 The Push-a-thon ended up being the boys team against the girls team, with our clan mystics as the pushees!
---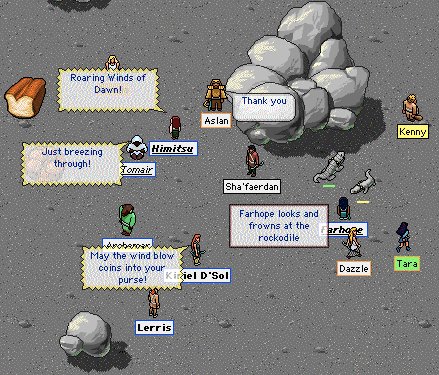 After the Push-a-thon we celebrated with snacks and hunting.
---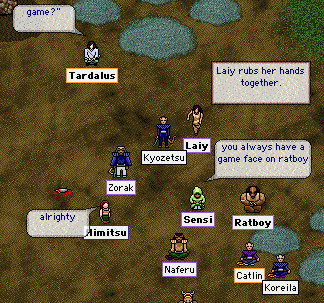 Preparing in town for the treasure hunt.
---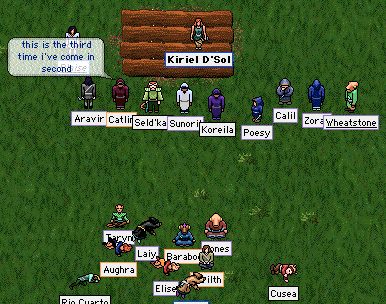 The Trivia Contest was a close one! Here are the participants lined up in order of their placement to receive their prizes at the end.
---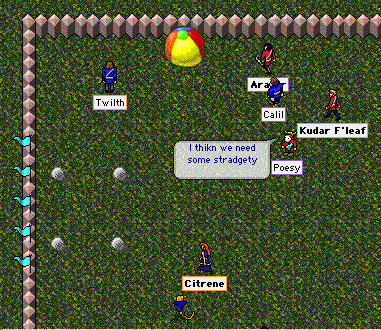 Pushball was a tough match but in the end the red team won.
---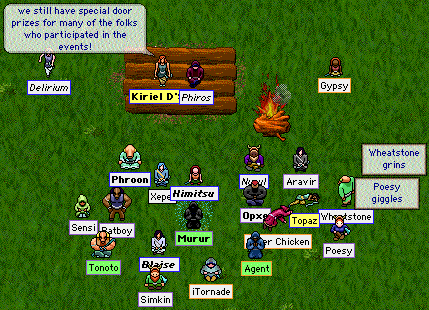 At the closing ceremonies we had a raffle for additional prizes that all Newbielympics contestants qualified for. We had enough special raffle prizes to give to over half of the Newbielympics contestants!