2nd Newbielympics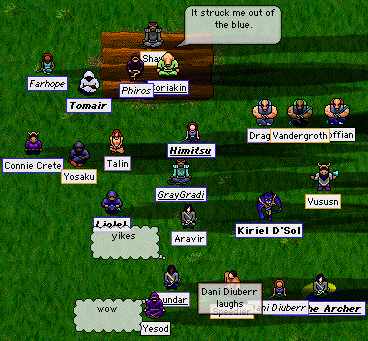 The Newbielympics Opening Ceremonies went well. We gave folks an overview of the events planned and had refreshments and music afterwards.
---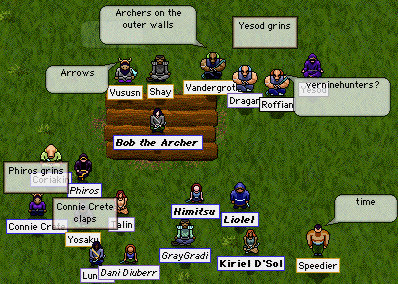 Our first event was the Trivia Contest. We had six contestants and the contest was hosted by Bob the Archer.
---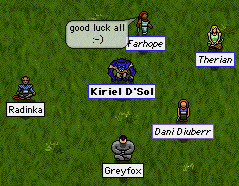 The hide and seek was very challenging!
---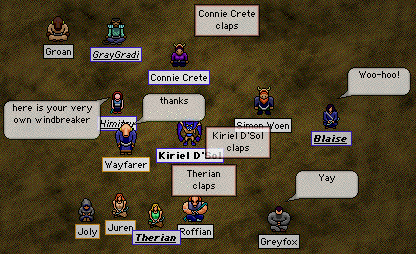 Himitsu hands out a windbreaker to the second place winner of the Boat Race event.
---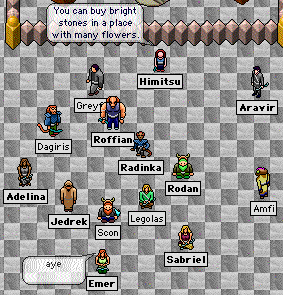 The contestants race off to solve the clue in the Exile Hunt event.
---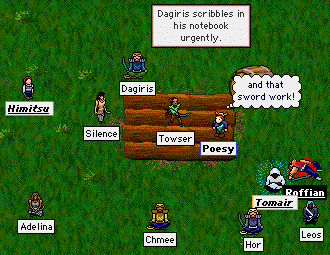 The dance competition was great fun, Dagiris was a very detail oriented judge.
---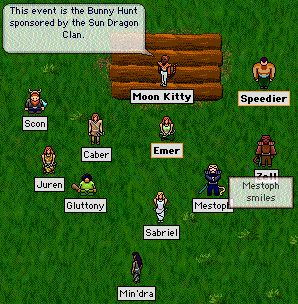 Sun Dragon Clan hosted a bunny falling contest for the Newbielympics.
---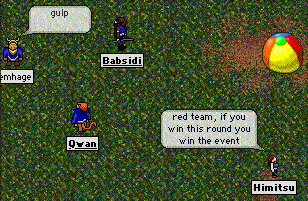 The red team won the indoor pushball event.
---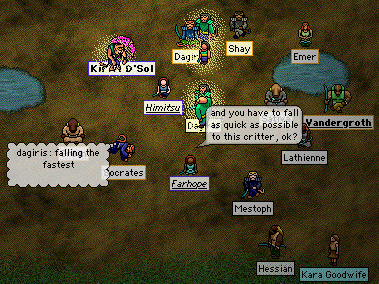 Farhope goes over the rules of the falling contest.
---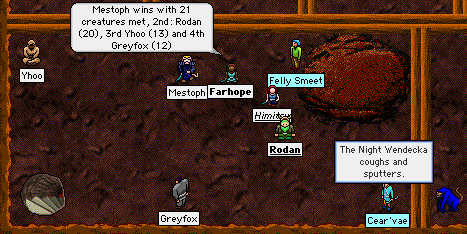 Farhope announces the winners of the Cer'vae sampling contest.
---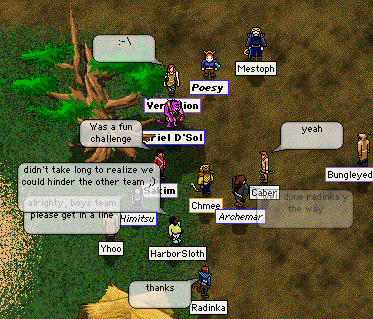 The push-a-thon teams spent most of their time stopping the other team from pushing.
---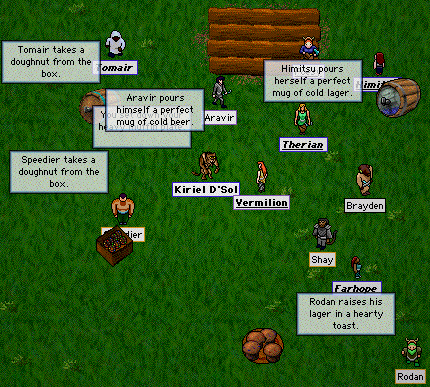 The closing ceremonies broke into a party after the drawing prizes were handed out.