News: This site is now in maintenance mode as the maintainer no longer actively plays Clan Lord. I've tried to keep all content that may still be relevant but no updates are being made.
Welcome to the Winds of Dawn Clan scrolls! Winds of Dawn is a clan dedicated to helping new exiles and having fun together. On this scroll you can find a lot of information regarding the clan as well as other useful information for new exiles and experienced exiles alike.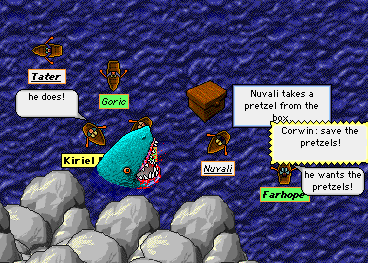 Corrections, questions, etc. regarding these scrolls should be sent to Kiriel D'Sol.
* Design Courtesy of Tater, Logo Courtesy of Nunul *